Volunteer Spotlight: Robin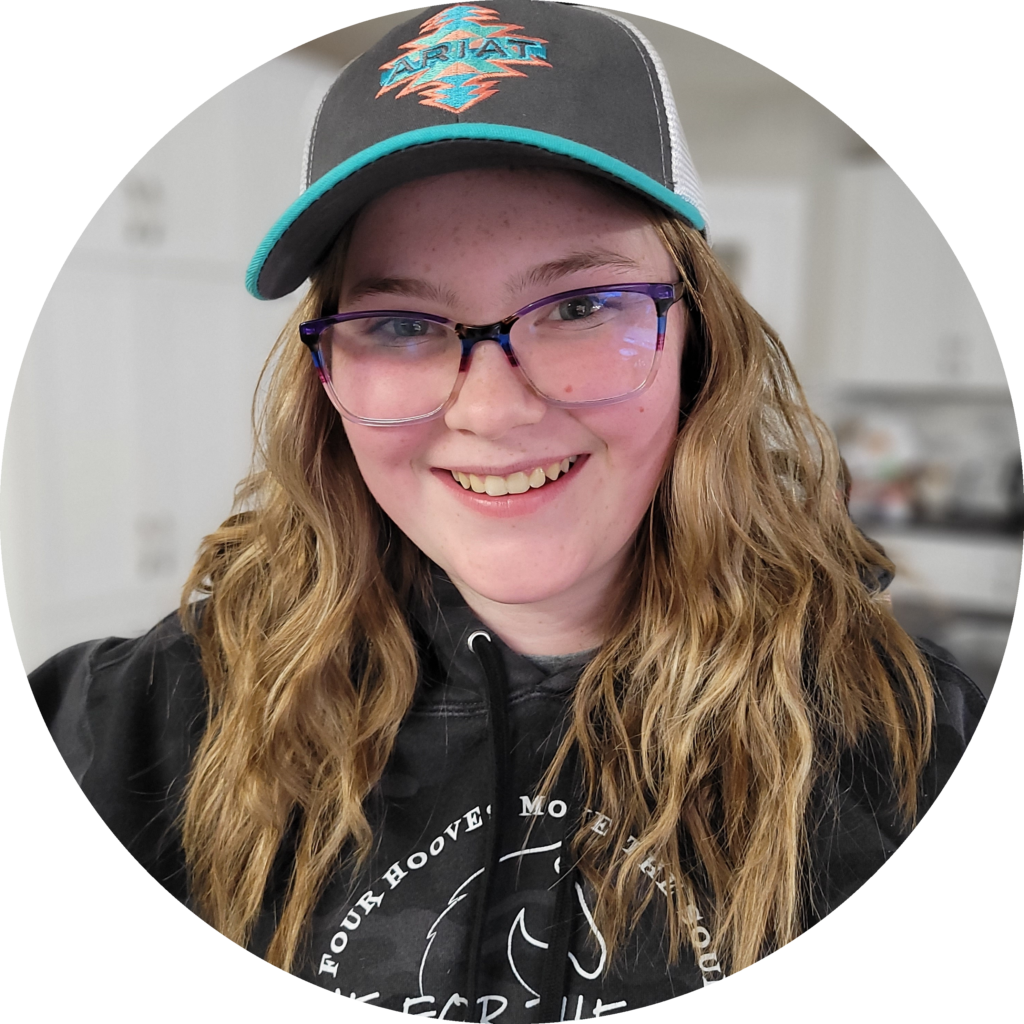 Where are you from?
I am a born and raised Calgarian.
What do you do?
I am Grade 8 student in Tuscany at Twelve Mile Coulee school and I am an aspiring barrel racer.
What do you do when you aren't working or volunteering?
My hobbies are barrel racing, trail riding, playing with my two Golden Retrievers, Nala and Kara, mountain biking with my family, fly fishing with my Dad, and hanging out with friends.
Why did you volunteer at ROARR?
I chose to start volunteering at ROARR because I love horses and I think it is so important to have a positive impact on your community and volunteering is a great way to do that. We found out about ROARR from a neighbor and I really love the idea of the equine therapy work ROARR does. I hope that I can support young riders in the future with equine therapy.
What would someone be surprised to know about you?
People are surprised to hear that I love to go winter camping, mountain biking, and fly fishing.
Is there someone who inspires you?
Some people that inspire me are my current barrel racing coach, Elaina Black, my old coach, Jade and Fallon Taylor. I appreciate hearing about their successful moments in life and with their horses, but I also like hearing about their failures and how they overcome them to become better.
What is the best piece of advice you have ever received?
The best piece of advice I have received was – take it slow, breathe and you will achieve great things. This was said by my old horse-riding coach, she was a positive role model as I began to develop as a rider.
What are you most looking forward to in the next five years?
What I am most excited about in the next 5 years is, competing more with my horse, getting out to go fishing more, and spending time with my good friends, living the best life I can.