ROARR, a CRA registered charity, offers Equine Assisted Learning (EAL) programs for youth and seniors in need. EAL is an experiential life skills program that helps participants become strong, confident human beings. Participants engage in objective driven exercises and find themselves learning valuable life skills in a fun exciting atmosphere while working with horses.
In addition to our EAL programs, participants are able to engage in extra-curricular activities when they visit the ranch. We provide classes, life-coaching sessions, and other life enhancing projects.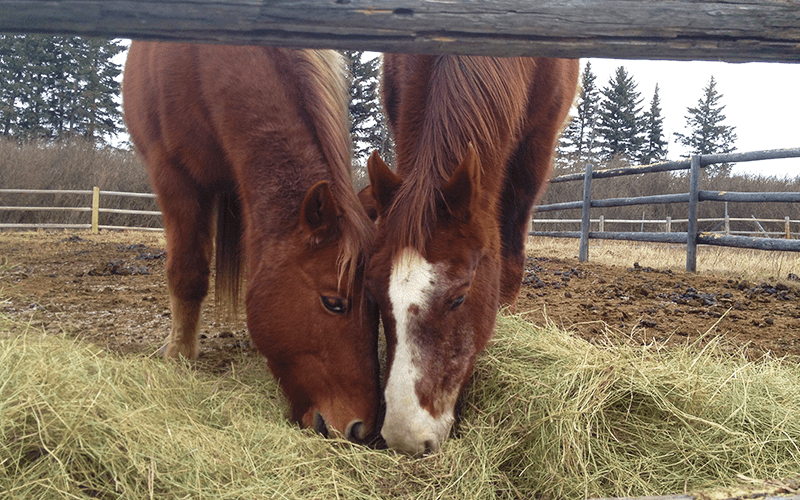 Much like humans, horses are naturally social, generous and patient.
Horses have defined roles within their herds, distinct personalities and they like to have fun. These large animals serve as wonderful relationship role models for individuals of all ages and abilities.
Horses are sensitive to non-verbal communication.
Horses respond immediately to the messages that individuals give them in the moment. Building a relationship with a horse is similar to forming one with another person. Through their interactions with horses, individuals not only become more aware of how they communicate with others, but begin to recognize the consequences of their actions and choices. Learning to trust and communicate with a 1,200 pound animal is very empowering. That, in and of itself, is a memorable experience.
Youth EAL programs– Ages 8 - 18
8 - 12 week programs
One session / week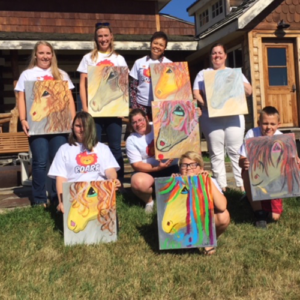 Sessions throughout the day include EAL, art, music, vision boards, happiness sessions, games, gardening, and more.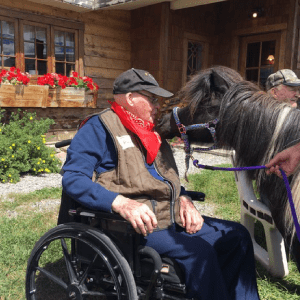 These two hour outings at the ranch include lunch, a visit with our therapy horses, a keepsake and lots of stories and laughs!
EAL – Equine Assisted Learning
EAL is a life skills program not a horse program. It is designed to ensure learning and retention of necessary life skills to aid in personal growth.
EAL is the only nationally recognized Equine Assisted Learning Program in Canada. It has shown to help participants :
Youth skills development programs work with horses and prepare youth to take on the challenges that life throws at them.
It is an excellent approach with the horses being the teacher, as the horse has loud teachable moments that participants never forget. This gives the youth an experience to pull from when they are faced with choices in everyday life, as they build strong solid skills working with their teacher (the horse). Our youth curriculum programs are usually longer term and range between 6-12 sessions.
Horses are ideal teachers. Once a youth is taught the basics of working properly with a horse, he or she can become the leader the horse seeks. When the horse feels safe, the youth can easily get the horse to do what is asked of it. This course offers real take home value youth can use in their daily life
EAL Programs are an educational tool to help develop empathy and kindness as well as combat: