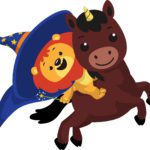 ROARR is pleased to present our Second Annual Gala: The Magic of Horses!  This event takes place Saturday, September 7, 2019 at RiverCross Ranch in Springbank, Alberta.  The gala is expected to draw around 250 supporters with two very special guests; Dr. Allan Hamilton and Kari Fulmek.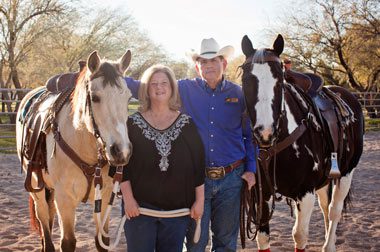 Dr. Allan Hamilton is a Harvard-trained brain surgeon, celebrated speaker, and acclaimed award-winning writer.  Also, a professional horse trainer, Dr. Hamilton's equine facilitated programs have been featured on Arizona Highways, ABC News, PBS, and CNN.  Dr. Hamilton has published three books on the power of horses and provides Equine Therapy along with his wife Dr. Jane Hamilton.  Dr. Allan Hamilton will be speaking on the benefits horses have in healing the soul.  Learn more about Dr. Allan Hamilton.
Kari Fulmek is one of the world's leading instructors in the Equine Assisted Learning Course, helping others become competent Equine Assisted Learning Facilitators.  Kari is a Master Instructor for Equine Assisted Learning and Specialist in Facilitating Women's Development Skills Workshops.  Learn more about Kari Fulmek.
Sponsorships can be purchased with advertising benefits for each sponsor.  Sponsorships assist in covering the cost of the event so that any additional donations can go directly to our programs. All details can be found by clicking the link below.
The Magic of Horses Gala has tables of eight available for $1200 and individual tickets available for $150.